After all the renovation at my house I took a break and enjoyed some company from my home country. As soon as the last guest left I got back to work and added these switch plates for the lights.
Here are the before and after pictures. It is amazing how much of a difference these little things make.
Trying to stay on budget? There are a lot of ideas out there. In the past I have wallpapered them or even painted over them so they wouldn't stand out. Here are some cool ideas that I found on the internet:
Decoupage:
Wallpaper: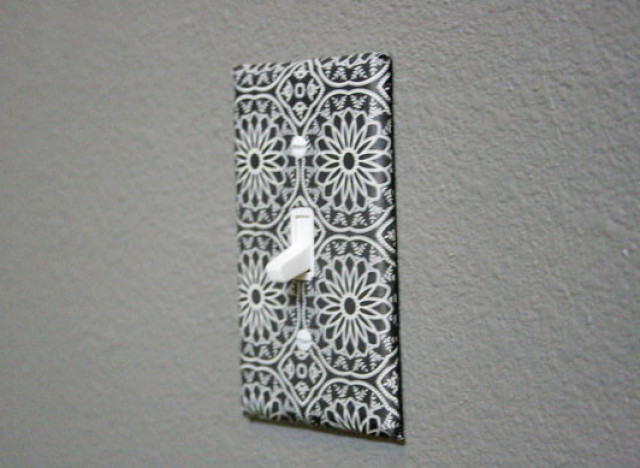 This one has been painted with a stencil:
Feeling a little Van Gogh-ish? This might be cool to try to paint.
Here is a clear plate:
That's all folks. Hope you have a Happy and Healthy 4th of July!